My Handyman of Dover, Portsmouth, Rochester
Whether you own a home or a business, you are bound to encounter several exterior and interior issues which require repair or maintenance. Or if you are interested in making an addition to your property such as a deck or patio or renovating your home, you may be looking for professional construction services in the Dover and Portsmouth areas.
Rather than hiring multiple service providers to handle each job, let My Handyman of Dover, Portsmouth, and Rochester take care of them "On time. Done right.®" Founded in 1996 and serving nearly one million customers throughout North America, we are known as a one-call solution for a variety of residential and commercial repair and maintenance needs.
Do not hesitate to contact our experts and request your Dover handyman service today.
Need a Honey Do List Handyman?
How's your "honey-do list" coming along? Need a hand with some of the projects? Our Dover honey-do list handymen would be honored to help!
We can help cross these and much more off your honey-do list:
Check out our winter honey-do list blog to learn more about the ways we can help.
What Are Signs I Should Hire A Handyman?
Here are some major signs that indicate that you should contact a handyman:
If you find yourself breaking out your toolkit for things like hanging pictures and shelving.
When you're tired of paying high prices for small repairs and maintenance jobs.
You've got a party coming up and you're planning to hire a handyman to help with decorations, but you don't know who to call
When you remember that something needs fixing or needs to be taken care of, but you don't want to worry about it too much and just make sure that everything is working as it should before the big event arrives
If there is more than one thing on your "to-do list" for your home that simply needs someone who knows what they're doing
It concerns little or no "guts" on your part
Later in life when things start to deteriorate
Contact us today if you are running into any of the signs above.
Count on our honey to-do list handyman to get your home in shape! Request your service today by calling us.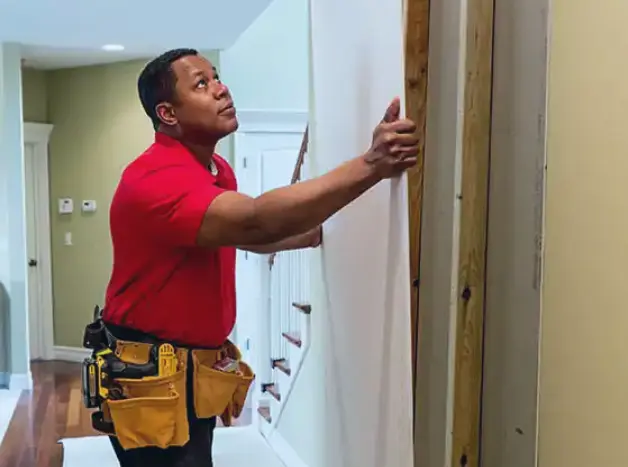 Why Choose Mr. Handyman?
Convenient one-call solution.

Safe, worry-free experience.

Fully insured with general liability and workers' compensation.

We'll clean up when we're done.

Our workmanship is guaranteed.
Professional Handman Services
What Does A Handyman Do?
A handyman is a professional who is skilled at a variety of repairs around the home. Therefore, no matter what type of repairs you need to do in the interior or exterior of your home, or if you are undergoing a home improvement project, look no further than our team at My Handyman of Dover, Portsmouth and Rochester to help you get the job done the right way.
The following are common skills our handyman team in Dover has to offer:
Carpentry – from building shelves and installing cabinets to repairing furniture to handling larger projects, our handymen have the basic carpentry skills to provide high-quality service.
Assembly – Rather than spending a significant amount of your free time reading directions and assembling an expensive purchase, we will be glad to assemble any item—whether it's furniture, exercise equipment, or fences—on your behalf.
Installation – Do you need to install new doors, windows, flooring, or fixtures, do not hesitate to let My Handyman of Dover, Portsmouth and Rochester install new features or products.
Repairs – Whether you need to replace your kitchen countertops or need tile and grout work in your bathrooms, look no further than our professional handymen.
Maintenance - Our Team Offers Property Maintenance and Repairs to Ensure Your Home's Systems Are in Working Order All Year Round
Schedule An Appointment for Dover Home Repair!
From your busy schedule to family commitments, finding time to take care of issues around the house or work on home projects can be quite difficult. If you are a local business owner, you have many important things to worry about on top of building maintenance and repairs.
That is why My Handyman of Dover, Portsmouth and Rochester can take care of everything on your growing "To Do" list. Our experienced and knowledgeable technicians are skilled craftsmen, each with an average of ten years of experience in the trades. Our team of Dover handymen can inspect your residential or commercial property, listen to your concerns, and create a personalized plan with your budget and vision in mind. You can expect exceptional customer service from each one of our team members.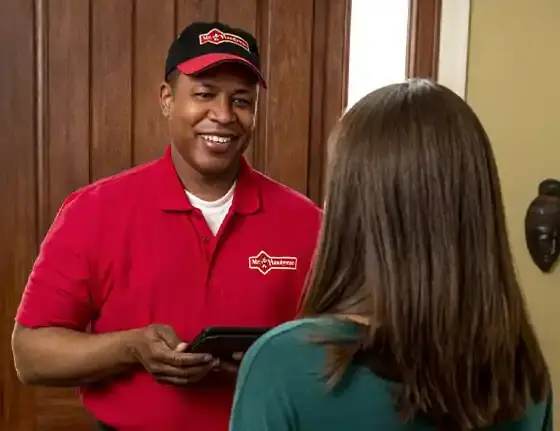 Mr. Handyman of Dover, Portsmouth and Rochester
Choose the right handyman services team in your area. When it comes to selecting the right team for your home improvement needs, Mr. Handyman is the right choice.
Areas We Serve:
Atkinson, Auburn, Barrington, Chester, Danville, Derry, Dover, Durham, East Derry, East Hampstead, East Kingston, Epping, Exeter, Fremont, Greenland, Hampstead, Hampton, Hampton Falls, Hudson, Kingston, Lee, Londonderry, Madbury, New Castle, Newfields, Newmarket, Newton, Newton Junction, North Hampton, North Salem, Pelham, Plaistow, Portsmouth, Raymond, Rochester, Rollinsford, Rye, Rye Beach, Salem, Sandown, Seabrook, Somersworth, Stratham, Windham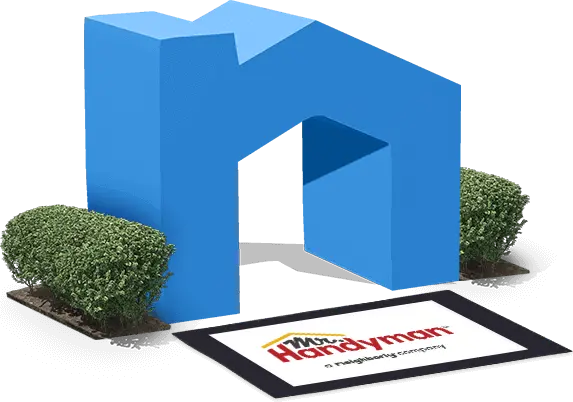 Neighborly®
Mr. Handyman s is a Neighborly Company. Handyman repair services are one of the many home maintenance solutions available to you through Neighborly. At Neighborly, we are committed to being there for all your home service needs.
Learn More About Neighborly